"I couldn't imagine letting anyone else touch my lips, it's like Theresa has a magic wand."
Permanent lip treatments are here to stay and have been embraced by literally hundreds of clients throughout the UK.
Many of our clients initially seek treatment as they are not happy with the symmetry, balance and/or colour of their lips.
With the help of technologically advanced devices and custom blended pigments to match the clients' skin tone and functional neutralising repair colours, I can create very natural looking lips, offering a good shape and definition, delivering the results that you are looking for.
A permanent lip contour can make your lips look fuller and add shape, whilst a lip blush will add definition but create a more natural look. This treatment is also highly advantageous if you have reoccurring problems with lipstick bleeding. Theresa Wild Permanent Cosmetics are proud to support flawless natural definition, through captivating artistry that lasts.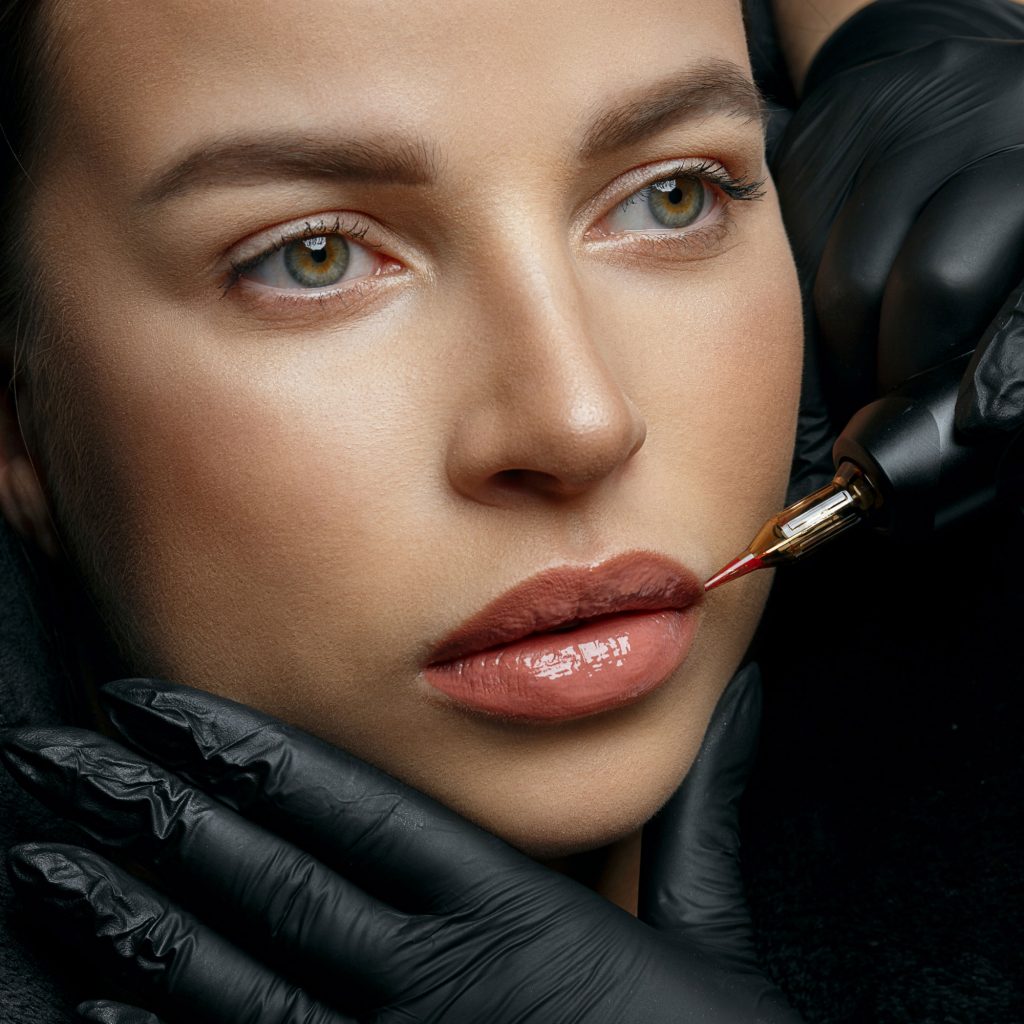 Procedure Time
1.5 - 2 Hours




Duration of Results
12 - 18 Months

Risks & Complications
Swelling, bruising, itching
Your Questions Answered...
Will I be able to choose the colour?
Yes, absolutely. It all comes down to what look you are trying to achieve. 
What can I expect at my Permanent Lips Appointment?
We understand that cosmetic treatment can feel incredibly daunting, particularly on the face. So, our main priority is making you feel as comfortable and at ease as possible.
Once you are ready to go ahead, we will apply a topical numbing cream to prevent any discomfort throughout your treatment.
We will draw on your new lips to ensure you are happy with the shape. Once you are satisfied, we will begin treatment.
It doesn't hurt but you may feel slight discomfort. Topical numbing cream is applied prior to your treatment beginning and we will be checking on you throughout your treatment. 
How long do the results last?
12-18 months but to keep your results looking as fresh as the day you got them, make sure to return for your annual colour boost. 
The Different Types of lips...
Please note: With all permanent make up treatments the colour will fade by up to 40% with lip colours. If a 3rd treatment is required, this will be an additional £75 fee.
A non-refundable £50 booking fee will be taken upon booking your consultation/appointment. A period of 72 hours notice is required to cancel or reschedule your appointment. I accept all major credit and debit cards. Please note: A charge of 1.75 % will be applied to all credit card transactions.
If a second retouch treatment is required to complete your treatment (due to various skin types) this should be taken within 4 months of your original treatment.
by our Permanent Makeup Artist Alina
This treatment will super-saturate your lips with color in a natural or intense shade. It will also subtly define your lip contour without creating a visible lip line. If you are looking for brighter lip tint shades, this is the treatment where we can provide you with a bold look that still looks natural.
Aquarelle (line and blush)
by our Permanent Makeup Artist Alina
Contouring your lips has never been easier – or more subtle! This treatment defines the lip outline without creating a visible lip line, and layers of translucent shading give your lips a barely-there flush of color. The result is healthy-looking, long-lasting lips with restored definition.
This is the perfect treatment for women looking to fight the signs of aging, as it restores your cupid's bow and creates a youthful finish.