"What a wonderful salon so clean and welcoming. Theresa is just fabulous at her job, exceptional knowledgeable, honest and friendly she is a true professional."
Permanent Eyeliner treatments are becoming more and more popular as they add instant drama and definition to your eyes and character to your face.
Using some of the most advanced systems in the world, I have a wide range of eyeliner styles and colours to choose from.
Whether your preference is a subtle shade of brown, a defined prominent bold black, precision sharp line or blended smouldering smokey eye, I will be able to meet your exact requirements to achieve your perfect long lasting look.
A permanent eyeliner treatment will emphasise your eyes and add natural definition, making it the perfect one stop solution for keen sportswomen, swimmers, contact lens wearers, dancers and those who are pressed for time on a daily basis, as it will not run, smudge or disappear.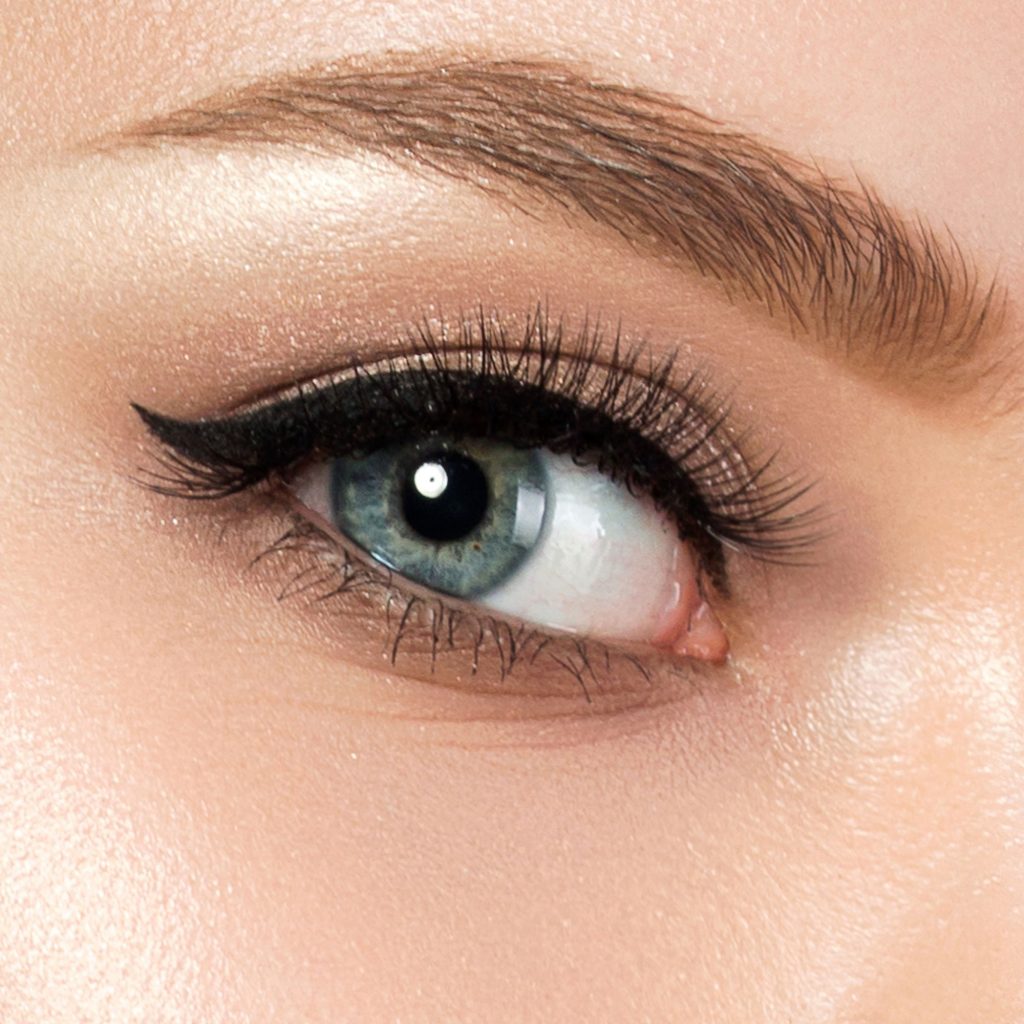 Procedure Time
1.5 - 2 Hours




Duration of Results
12 - 18 Months

Risks & Complications
Swelling, bruising, itching
Your Questions Answered...
Will I be able to choose the colour?
Yes, absolutely. It all comes down to what look you are trying to achieve. 
What can I expect at my Permanent Eyeliner Appointment?
We understand that cosmetic treatment can feel incredibly daunting, particularly on the face. So, our main priority is making you feel as comfortable and at ease as possible.
Once you are ready to go ahead, we will apply a topical numbing cream to prevent any discomfort throughout your treatment.
We will draw on your new eyeliner and ensure you are happy with the shape. Once you are satisfied, we will begin treatment.
It doesn't hurt but you may feel slight discomfort. Topical numbing cream is applied prior to your treatment beginning and we will be checking on you throughout your treatment. 
How long do the results last?
12-18 months but to keep your results looking as fresh as the day you got them, make sure to return for your annual colour boost. 
The Different Types of eyeliner...
Please note: With all permanent make up treatments the colour may fade by up to 40% with eyeliner colours.
Free Consultation: A free no obligation consultation is now available. A £50 booking fee will be taken upon booking your consultation/appointment. I accept all major credit and debit cards. Please note: A charge of 1.75 % will be applied to all credit card transactions.
Colour retouch treatment pricing only applies to existing clients.
If a second retouch treatment is required to complete your treatment (due to various skin types) this should be taken within 4 months of your original treatment.
If your permanent eyeliner has been carried out by another technician then a price will be quoted at consultation. Any additional treatments, other than the original two treatments that require shape alteration or colour darkening will incur a £75 charge.
by our Permanent Makeup Artist Alina
(Upper & Lower) £300
(Upper or Lower Lid) £250
Micro-defining points of pigment are placed between each lash to give the effect of a fuller lash line. This allows for a more accentuated and luscious look that will have people doing a double-take.
Classic Eyeliner (Upper or Lower)
by our Permanent Makeup Artist Alina
The classic eyeliner treatment will give colour just above the lash line, with the appearance of make-up eyeliner. This creates a more solid, defined look, rather than a lash enhancement. Ideal for everyday eyeliner wearers. 
by our Permanent Makeup Artist Alina
(Upper or Lower) £250
(Upper & Lower) £350
This technique combines a lined eyelid look with a soft, powdery effect that is elegant and works for all ages. It is easy to achieve and will leave you looking stunning.
by our Permanent Makeup Artist Alina
Looking to add some extra drama to your eyes? Try out bold, graphic super-thick eyeliner with optional Latino flicks. This is high-precision tattoo eyeliner that builds from fine in the inner eye, to thick and winged at the outer edge.
by our Permanent Makeup Artist Alina
Your annual colour boost is highly recommended to keep your results looking as fresh as the day you got your treatment. It is a necessity.