"Theresa makes you feel so relaxed and calm throughout the treatments, I wouldn't go anywhere else."
Dermal fillers are used to soften and contour lines, folds and wrinkles.
Helping to smooth the contours of your face and address hollows such as sunken cheeks, Dermal Fillers are a highly sought after procedure and the ideal solution for clients who want to combat deep lines which have formed from the mouth to the nasal area, enhance thin lips, create a more defined and fuller lip border and add fullness, lift and plump the corners of the mouth and improve the appearance of sagging skin/tissue loss around the jowl area.
Injectable HA filler is a soft tissue filler which is injected into the skin to to add subtle volume and temporarily replace your skin's lost hyaluronic acid. These fillers are temporary and last between 6 months and 18 months, they are eventually absorbed back into the body.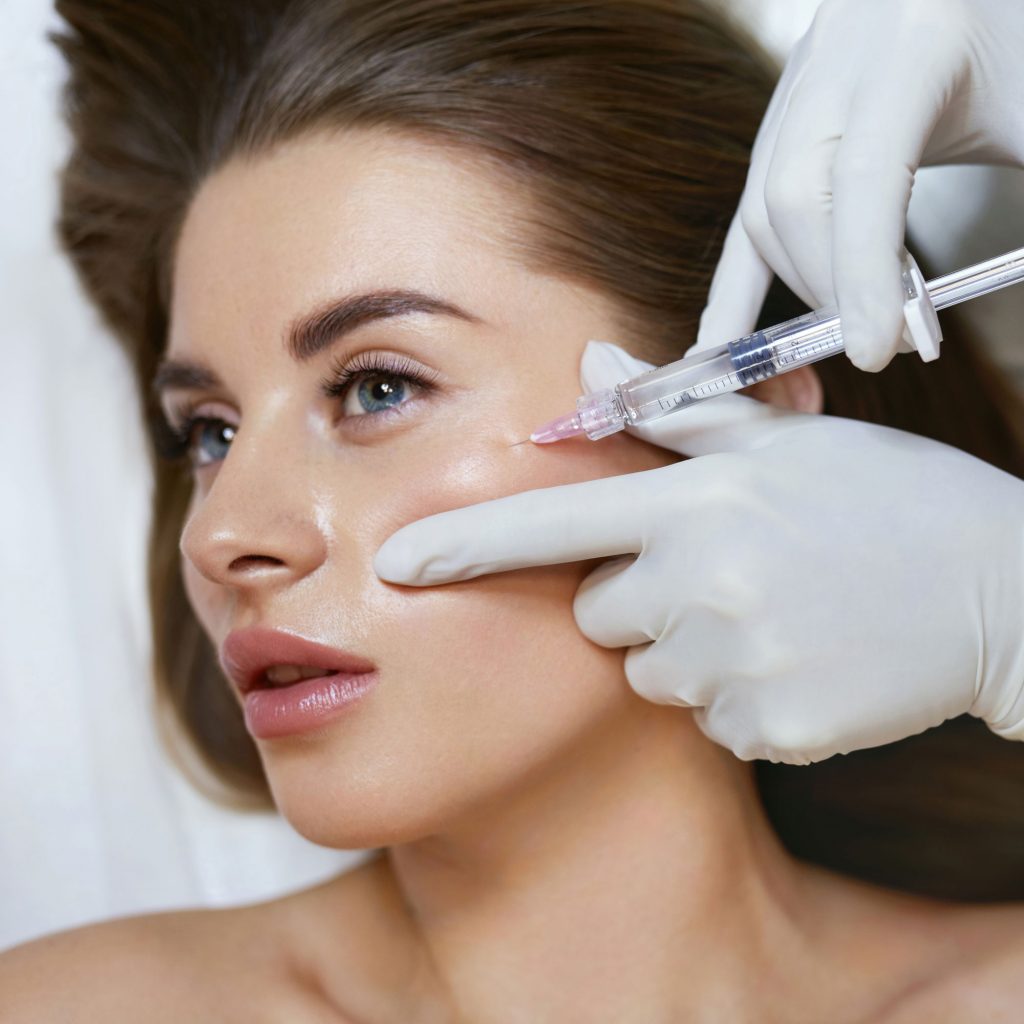 Results
Develop over 1-2 weeks


Duration of Results
6-18 months

Risks & Complications
Occasional bruising, infection, allergic reactions
Your Questions Answered...
Hyaluronic acid fillers are made of a sugar that occurs naturally in the body. Popular brands include Juvederm, Restylane, Fillers can be thin and slightly thicker in consistency. They can fill both shallow areas, such as fine lines above the lips, and deeper folds, like those around the nose. Hyaluronic Acid fillers are also mostly dissolvable and can be removed with an injectable enzyme known as Hyaluronidase
In your late 20's, the body stops producing collagen and elastin, the two proteins that work together to keep tissue firm and skin elastic, without these two proteins, the body begins to display the typical signs of ageing. Dermal fillers are popular and versatile anti-ageing injectable treatment that volumize, plumps, and lifts the skin leaving it contoured, smooth, and youthful. Injectables attract water to plump up the skin. As a result, trouble spots nearly disappear.
Injectable filler is a soft tissue filler injected into the skin to help fill in facial wrinkles, restoring a smoother appearance. The results vary from several months to over a year. Some research shows that repeated injections may help stimulate the body's own natural production of collagen.
Benefits of Derma Filler Injections
Non-invasive with almost no recovery time necessary.
Treatment can be used to fill minor to moderate lines and wrinkles
Extremely effective around the mouth, nose and eyes
Restoring a youthful, smoother appearance
Reconstruct contour deformities on the face
Effective and helpful to those with early signs of aging
Not permanent and will break down naturally
Tailored to your needs and performed by experienced technician
No patch test required
Suitable for vegans
What to do before and after filler injection?
Before treatment:
Avoid alcohol at least 24 hours before.
Do not take: Ibuprofen, Aspirin, Omega 3 Acid medication 7 days prior to the treatment.
If you're on anticoagulants, please check with your doctor if you can stop taking your medication.
Lip augmentation can sometimes bring on an outbreak to cold sores. To prevent this, you should take preventative medication starting the day before your treatment.
After treatment:
Try to avoid alcohol for 24 hours after treatment.
No exercise except for 24-48 hours after the procedure.
Avoid squeezing or massaging the treated areas for several hours after treatment as this could  change the final results.
Do not expose yourself to excessive sun or heat until any initial swelling and redness have resolved.
No not take Aspirin, Exedrin, Ibuprofen, Aleve or Advil for 2 days after treatment
If you experience swelling please apply cold compresses to the treatment area for 5-10 minutes every couple hours
Pregnant or breastfeeding women.
Clients with hypertrophic scarring.
Clients with allergies or intolerant reactions to hyaluronic acid (HA) or mannitol or lidocaine
Clients with skin inflammation.
Clients taking certain medications, including antibiotics and chemotherapy.
Theresa has undergone intense aesthetic training with one of the UK's leading training academy's, she is a fully qualified first aider and has studied hours of theory and practical training. Theresa is also completing a level 7 post graduate degree in injectable aesthetics. Theresa is also a Member of AAIC.  The AAIC is the only association where members have a yearly independent inspectorate with agreement to adhere to audit on the Botulinum & Dermal Fillers register.
As we begin the ageing process it is natural to experience a loss of facial volume and skin elasticity. The amount of hyaluronic acid in the skin begins to decrease causing skin to look tired and lose its youthful appearance.
Cheek filler help you to regain a youthful curve to the cheeks and a strong facial contour. It restores the lost volume and encourages a subtle lifting effect by injecting filler into the desired areas.
With dermal fillers and specially formulated cheek fillers, patients who want fuller cheeks can enjoy natural-looking results.
Juvéderm® Fillers last up to 12 months. Teosyal Kiss, Voluma / Vobella / Volift are longer lasting fillers and therefore are more expensive – POQ

CHEEK CONTOURING 1ml – £240
CHEEK CONTOURING 2ml – £420
Combination Packages*
3ml COMBINATION PACKAGE £620
4ml COMBINATION PACKAGE £740
5ml COMBINATION PACKAGE £870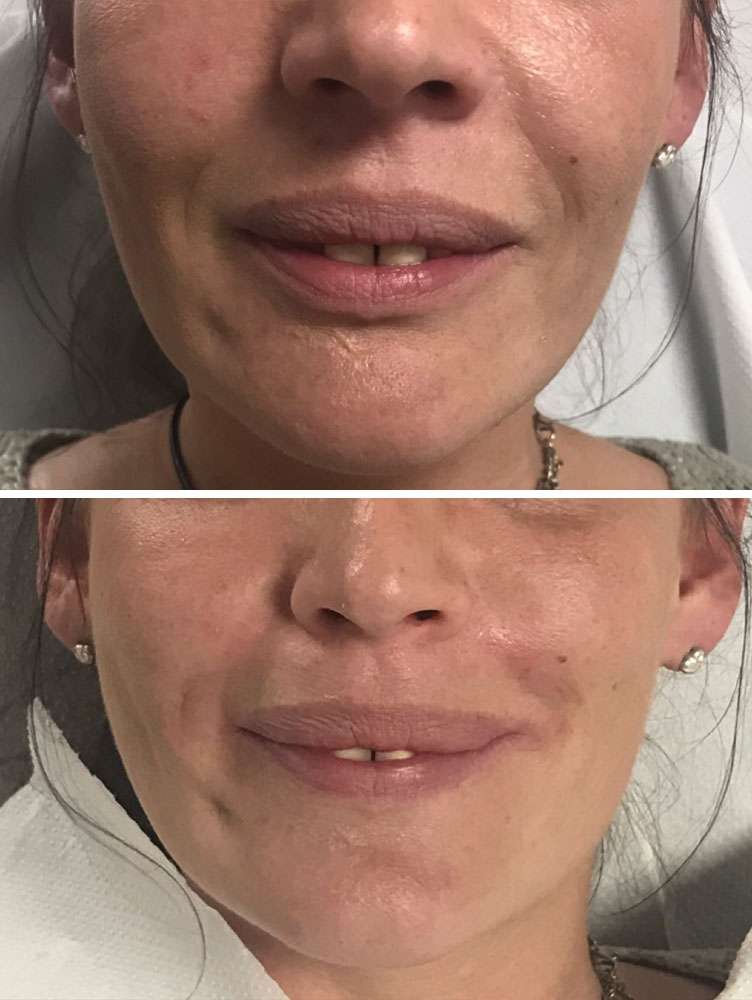 A well-defined jawline slowly changes with age. Due to aging, the jawline weakens. This is caused by volume loss and natural decrease in muscle and bone mass.
Correctly injected dermal fillers act as a 3-dimensional lattice, lifting and supporting the jawline and correcting any minor imperfections in the jowl without affecting the character of your face. You will look more refreshed and have more attractive appearance.
Juvéderm® Fillers last up to 12 months. Teosyal Kiss, Voluma / Vobella / Volift are longer lasting fillers and therefore are more expensive – POQ

JAW FILLER 2ml – £420
JAW FILLER 3ml – £620
Combination Packages*
3ml COMBINATION PACKAGE £620
4ml COMBINATION PACKAGE £740
5ml COMBINATION PACKAGE £870
It's hard to feel good when you don't feel you look that way on the outside. As we age, one of the changes which is commonly noticed is the appearance and gradual worsening of dark circles under the eyelids and bags under the eyes. This occurs due to the thinning of the overlying skin and soft tissue over the bony orbital rim.
The tear trough is the area below your eye which when appearing hollow can make you look tired even when you are well rested.
We use a tear trough treatment to correct this which plumps up the treated area leaving you looking fresher and younger. There is an almost immediate improvement with a reduction in the depth and width of the tear trough itself.
Juvéderm® Fillers last up to 12 months. Teosyal Kiss, Voluma / Vobella / Volift are longer lasting fillers and therefore are more expensive – POQ

TEAR TROUGHS INITIAL TREATMENT £280
TEAR TROUGHS INITIAL 2 TREATMENTS £430
Combination Packages*
3ml COMBINATION PACKAGE £645
4ml COMBINATION PACKAGE £795
5ml COMBINATION PACKAGE £915
Are you unhappy with shape, minor bumps or dropping tip of your nose? Rhinoplasty surgery may be the solution for you.
A Liquid Rhinoplasty is a non-surgical treatment that can correct minor deformities such as saddle nose, prominent humps and issues with proportions using injectable fillers.
Liquid fillers are injected safely and effectively to shape patient's nose without the need for surgery. This procedure sculpts and reshapes the nose, gives more symmetrical look smoothing humps, bumps, and dips with virtually no downtime.
Juvéderm® Fillers last up to 12 months. Teosyal Kiss, Voluma / Vobella / Volift are longer lasting fillers and therefore are more expensive – POQ

NOSE TO MOUTH / NASOLABIALS £230
Combination Packages*
3ml COMBINATION PACKAGE £645
4ml COMBINATION PACKAGE £795
5ml COMBINATION PACKAGE £915
*All Combination Packages exclude treatments for Rhinoplasty and Tear Troughs
* We only accept over 18's and proof of age will be required if we feel it is necessary.
Please read our full Terms & Conditions